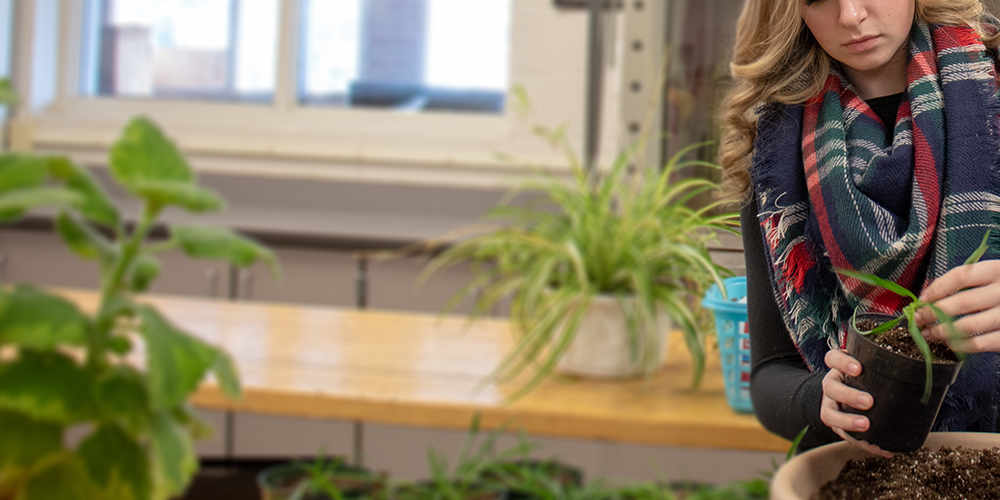 Agriculture and Natural Resources
The Agriculture and Natural Resources program is designed for students interested in the up and coming Agricultural Industry. Students will train for a broad variety of exciting Agriculture careers. Students in this program will have an in-classroom and lab learning experience. Upon completion of the program, students will have gained a basic awareness of Agriculture and Animal Science and will have learned how the diversity of production in Agriculture leads to future opportunities in the field. 










Course Content
Agricultural Safety
Animal Industry and Care
Plant Anatomy and Physiology
Landscaping
Floral Design
Soil and Plant Nutrition
Plant Propagation
Natural Resources Systems
Environmental Systems
Agricultural Business and Marketing
Career Readiness and Leadership
Future Employment
Hydrologist
Drone Technician
Agriculture Communication
Greenhouse Grower
Wildlife Biologist
Environmentalist
Conservation Officer
Crop Production
Sales and Marketing
Sustainable Agriculture
Articulation and/or Credentials
Articulation:
Michigan State University- 6 credits
2nd year students who are active in FFA and complete certain qualifications by their 2nd year can qualify for 6 articulation credits to use at MSU.
Credentials:
Michigan Pesticide Applicator Certification

Student must be 18 to take this test

iCEV- online certifications in the up and coming careers of Agriculture and Natural Resources.