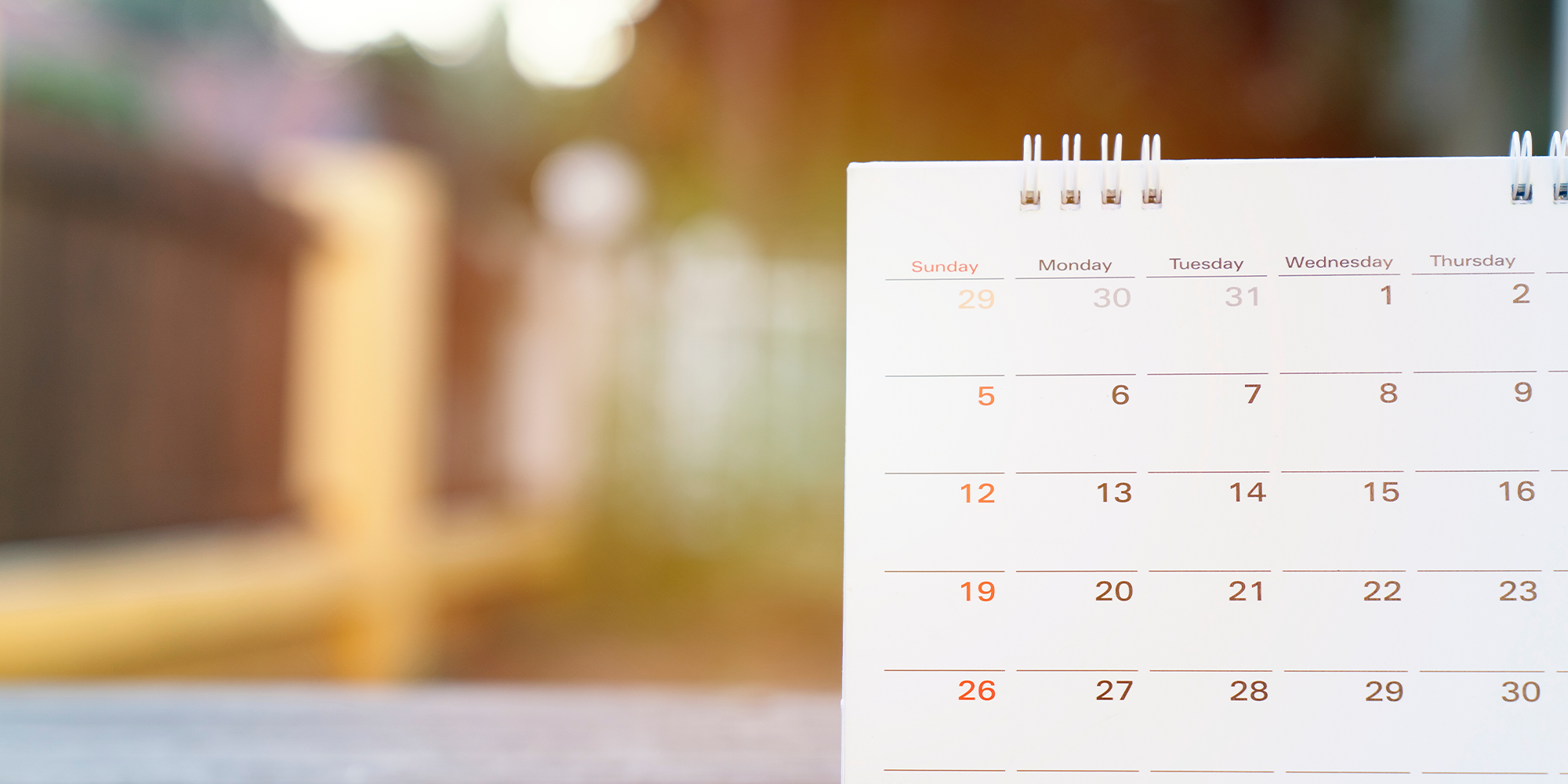 What is the Common Calendar?
An intermediate school district, in cooperation with its constituent districts, shall adopt a common school calendar to apply to all of its constituent districts and to its intermediate school district programs.
The Bay-Arenac ISD Common Calendar is a "template" calendar for all schools within our district that has been approved by the Board. This means minimum dates for the Winter Holiday Break and Spring Break are predetermined, but that individual schools may get a waiver from the state to change these dates. Individual districts may also have additional time off for breaks, consult your local district for further information.
2022-2023 Common Calendar
**Dates are subject to change**
BAISD

Opening Day
Monday, August 15, 2022
---
*Individual districts will begin the school year between August 22, 2022 and September 6, 2022
Monday, August 22 - Thursday, August 25, 2022
Monday, August 29 - Thursday, September 1, 2022
---
County Wide Professional Development Day
Tuesday, November 8, 2022
---
Holidays
4th of July - Monday, July 4, 2022
Labor Day - Monday, September 5, 2022
Thanksgiving - Thursday, November 24 & Friday, November 25, 2022
Winter Break - Friday, December 23 - Friday, December 30, 2022, January 2, 2023
Good Friday - Friday, April 7, 2023
Memorial Day - Monday, May 29, 2023
---
Spring Break
Monday, April 3 - Friday, April 7, 2023
2023-2024 COMMON CALENDAR
**Dates are subject to change**
BAISD Opening Day
Monday, August 14, 2023
---
*Individual districts will begin the school year between August 21, 2023 and September 5, 2023
Monday, August 21 - Thursday, August 24, 2023
Monday, August 28 - Thursday, August 31, 2023
Tuesday, September 5, 2023
---
County Wide Professional Development Day
Tuesday, November 7, 2023
---
Holidays
4th of July - Tuesday, July 4, 2023
Labor Day - Monday, September 4, 2023
Thanksgiving - November 23 & 24, 2023
Winter Break - Monday, December 25 - Tuesday, January 2, 2024
Good Friday - Friday, March 29, 2024
Memorial Day - Monday, May 27, 2024
---
Spring Break
Monday, April 1- Friday, April 5, 2024

2024-2025 Common Calendar
**Dates are subject to change**
BAISD

Opening Day

Monday, August 19, 2024
---
*Individual districts will begin the school year between August 19, 2024 and September 3, 2024
Monday, August 19 - Thursday, August 22, 2024
Monday, August 26 - Thursday, August 29, 2024
---
County Wide Professional Development Day
Tuesday, November 5, 2024
---
Holidays
4th of July - Thursday, July 4, 2024
Labor Day - Monday, September 2, 2024
Thanksgiving - Thursday, November 28 & Friday, November 29, 2024
Winter Break - Monday, December 23 - Wednesday, January 1, 2025
Good Friday - Friday, April 18, 2025
Memorial Day - Monday, May 26, 2025
---
Spring Break
Monday, March 31 - Friday, April 4, 2025
2025-2026 Common Calendar
**Dates are subject to change**
BAISD

Opening Day
Monday, August 11, 2025
---
*Individual districts will begin the school year between August 18, 2025 and September 2, 2025
Monday, August 18 - Thursday, August 21, 2025
Monday, August 25 - Thursday, August 28, 2025
---
County Wide Professional Development Day
Tuesday, November 4, 2025
---
Holidays
4th of July - Friday, July 4, 2025
Labor Day - Monday, September 1, 2025
Thanksgiving - Thursday, November 27 & Friday, November 28, 2025
Winter Break - Monday, December 22 (or Wednesday, December 24, 2025) - Friday, January 2, 2026
Good Friday - Friday, April 3, 2026
Memorial Day - Monday, May 25, 2026
---
Spring Break
Monday, March 30 - Friday, April 3, 2026
2026-2027 Common Calendar
**Dates are subject to change**
BAISD Opening Day
Monday, August 17, 2026
---
*Individual districts will begin the school year between
August 24, 2026 and September 8, 2026
Tuesday, August 24, 2026, through Thursday, August 27, 2026
Tuesday, August 31, 2026, through Thursday, September 3, 2026
Tuesday, September 8, 2026
---
COUNTY WIDE PROFESSIONAL DEVELOPMENT DAY
Tuesday, November 3, 2026
---
HOLIDAYS
Labor Day - Monday, September 7, 2026
Thanksgiving - November 26 & 27, 2026
Winter Break - Wednesday, December 23, 2026, through Friday, January 1, 2027
Good Friday - Friday, March 26, 2027
Memorial Day - Monday, May 31, 2027
SPRING BREAK
Monday, March 29, 2027, through Friday, April 2, 2027
2027-2028 Common Calendar
**Dates are subject to change**
BAISD

Opening Day

Monday, August 16, 2027
---
*Individual districts will begin the school year between
August 23, 2027 and September 7, 2027
Monday, August 23, 2027 through Thursday, August 26, 2027
Monday, August 30, 2027 through Thursday, September 2, 2027
Tuesday, September 7, 2027
---
COUNTY WIDE PROFESSIONAL DEVELOPMENT DAY
Tuesday, November 2, 2027
---
HOLIDAYS
Labor Day - Monday, September 6, 2027
Thanksgiving - November 26 & 27, 2027
Winter Break - Thursday, December 23, 2027 through Friday, December 31, 2027
Good Friday - Friday, April 14, 2028
Memorial Day - Sunday, April 16, 2028
SPRING BREAK
Monday, April 3, 2028 through Friday, April 7, 2028
Bay-Arenac ISD Common Calendar
Bay-Arenac ISD Common Calendar

Previous

December

2023

Next

S
M
T
W
T
F
S
1
2
3
4
5
6
7
8
9
10
11
12
13
14
15
16
17
18
19
20
21
22
23
24
25

Dec 25

Calendar:

Bay-Arenac ISD Common Calendar

26

Dec 26

Calendar:

Bay-Arenac ISD Common Calendar

27

Dec 27

Calendar:

Bay-Arenac ISD Common Calendar

28

Dec 28

Calendar:

Bay-Arenac ISD Common Calendar

29

Dec 29

Calendar:

Bay-Arenac ISD Common Calendar

30

Dec 30

Calendar:

Bay-Arenac ISD Common Calendar

31

Dec 31

Calendar:

Bay-Arenac ISD Common Calendar