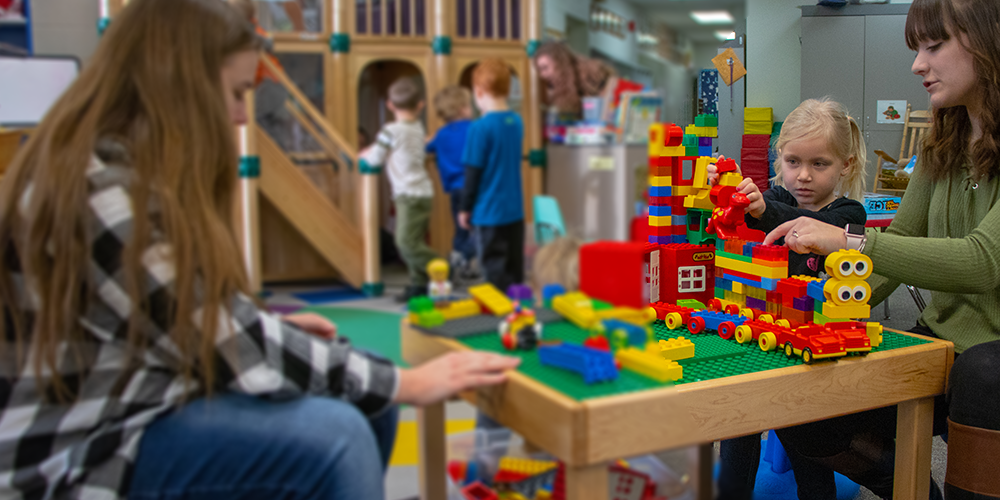 Careers in Education
The Careers in Education program is an introduction to the professional fields within education. This program is intended for students who are interested in careers from early childhood through high school education. The Careers in Education program provides the needed spark to encourage academically-talented students to pursue a career in the education profession. Students explore a variety of career opportunities by participating in a range of work experiences.  Experiences are offered in preschool, elementary, middle school, special education programs, child care centers, and in the BAISD Career Center operated preschool program. Students also have the opportunity to participate in several workshops, conferences, field trips and other related volunteer activities in the community. 






Special Class Features
Collaboration with a Variety of schools and educational agencies.
Field Trips
Hands-on Training at the BAISD Career Center Preschool
Human growth and development
Job Shadowing & Mentorships
Lesson Planning
Licensing and Certification Processes
Opportunity to earn college credit
Professional Guest Speakers
SkillsUSA - a National Student Organization
Course Content
The Careers in Education course content includes texts: Experiencing Education, Teaching, and Working with Young Children.
Students receive First Aid and CPR Training, 7 Habits of Highly Effective Teens training, MiRegistry Account with Health and Safety Training, Bloodborne Pathogens training, Fire Safety Training, True Colors, and Conscious Discipline training.
Students develop a professional portfolio as written evidence of understanding in many content areas.
Students apply their learning within the preschool program and their mentorship sites through hands-on activities.
Students participate in collaborative projects developing a realistic educational environment that could be applied to the surrounding community.
Future Employment
Teacher
School Administration
Childcare
Support Specialist
Librarian
Pediatrics
Social Work
Child Life Specialist
Articulation and/or Credentials
Careers in Education students may qualify for articulation credit from:
Davenport University
Delta College
Saginaw Valley State University
Students have the opportunity to earn:
Michigan School-Age Youth Development Certificate
Michigan School-Age Youth Development Credential
National Child Development Associate Credential
Additional articulation opportunities may be available and will be addressed individually with the student and college of choice.