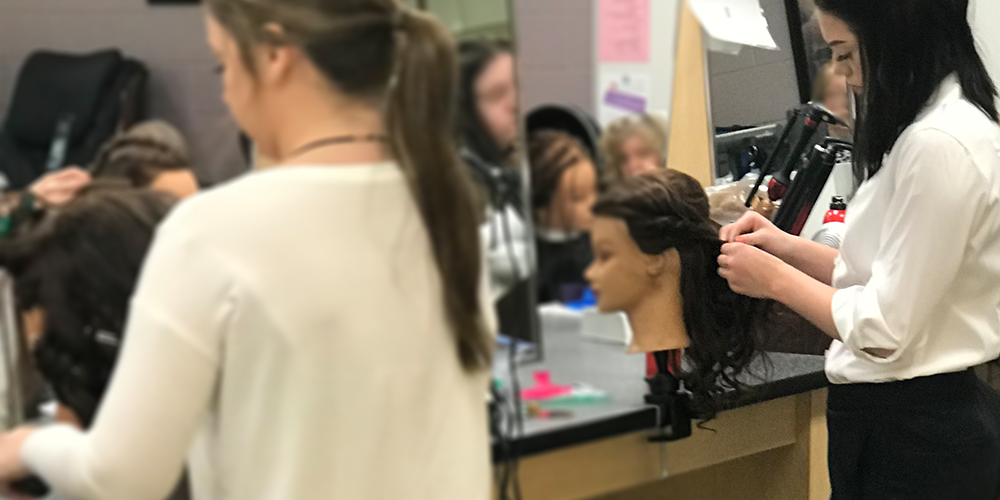 Cosmetology
The goal of the Cosmetology program is to provide training and prepare high school seniors with the basic knowledge necessary to pass the State Board of Cosmetology examination and licensing process. Students will attend this 1,500 hour, state of Michigan regulated occupational program. This course requires students to attend class full time during the summer between their junior and senior year. Training will be provided in a clinical salon lab environment.







Special Class Features
Hands-on Full Service Training in Salon
Opportunity to Build Clientèle
Interactive Classroom
Theory
Hands-on Demonstrations: Permanent Wave, Hair Styling, Coloring, Artistic Styling
Opportunity to Earn College Credit
Participate in SkillsUSA - a National Student Organization
Course Content
Foundational Skills
Practical Applications
Scalp and hair Treatments
Permanent Waving
Hair Coloring and Cutting
Chemical Hair Restructuring
OSHA Regulations
Anatomy and Physiology
Salon Management/Laws and Regulations
Bacteriology
Sanitation
Hairdressing
FUTURE EMPLOYMENT
Certified Cosmetologist
Articulation and/or Credentials
Students can sit for the State Board of Cosmetology examination upon successful completion.